Sister Machinery Hired European Engineers to Develop New Machines in the Fall of 2019
Views: 338 Author: Site Editor Publish Time: 2019-11-10 Origin: Site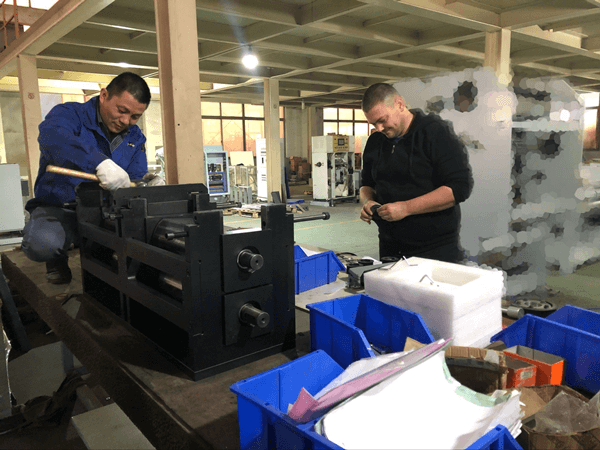 In order to help customers to improve production efficiency and gain a better plastic bag making machineusing experience, Sister Machinery has been committed to research and development of new plastic bag making machine to maintain the competitiveness of the company. This fall, we hired a senior engineer called Martin from Europe to develop a new generation of garbage bag on roll making machine with his help. I believe this new design and powerful new machine will be available to all new and old customers the first half of next year.
For more information on new machines, please contact us!
This is the second time that Martin came to our company. It happens that tomorrow is Saint Martin Day. Our sales team and R&D department celebrate the festival for him and communicate with each other on Chinese and Western culture.
Sister Machinery was founded in 1997 which covered an area over 7000 square meters and employed round 60 stuffs. It focused on the manufacture of plastic bag making equipment and film blowing equipment more than 20 years.
Silstar Machinery has the first-rate technology and fast-reposed after-sales teams, especially in the field of plastic bag on roll making machines. With the high-quality equipment and professional services, it can support the plastic bag manufacturerswho produce garbage bag on roll, plastic produce bag on roll, and shopping bag.
We are specialized in plastic bag making machine. Silstar Machinery, your best choice!