The Emerging Trends and Demand of Bag Making Machine Market
Views: 258 Author: Site Editor Publish Time: 2019-05-28 Origin: Site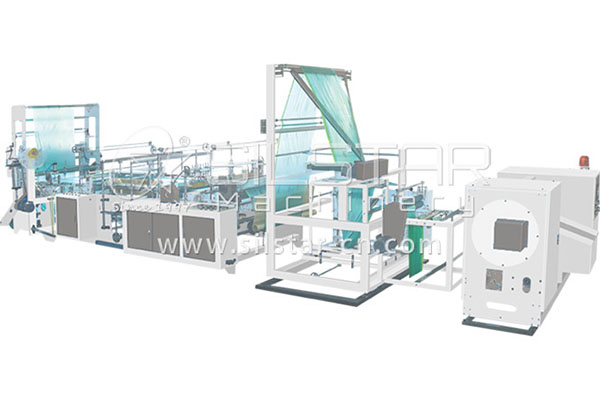 The world market for bags grows 5.1% annually, and is bound to increase in the coming years, according to a new study and market analysis. Market growth will be led by increased demand to carry portable items with relative ease, especially in emerging economies.
Another study describes the structure of the bag making machine industry worldwide by final use of the sector, region and country. With strategic forecasts for 2019, in addition to the details of the key guidelines and market opportunities, it analyzes the main causes and trends that shape the industry and explores the current and future global end use and demand markets.
There are key factors that will result in an added value in bag making market this current year and in the coming years: retail packages ready for consumption, and printed bag making machine.
A worldwide trend towards demands for bag making machines will be offset by an increase in demand from consumers for temporary storage or packaging materials and the retail businesses that deals with the global supply of bags and other accessories. Smaller packages tend to use more total packaging material than the larger packages they replace, for the same volume of packaged product.
Bag Making Machine - Market Dynamics
Here, we will look at the factors that have positive impact in the bag making machine market as it stands today. They include; CE certified for extra benefits and safety, excellent repeatable torque, reverse/forward switch, low vibration and high accuracy, low noise, automatic stop, precision, power and ergonomic features, excellent combination of value, and push to start for easy operation.
There is a steady growth in the Bag making machine. This is attributed to the increase in global demand for bags. However, bags serve as perfect aid for traveling, transportation and logistics. In contrast, some regions have witnessed a decline in the demand for bags. This is due to some reasons such as the introduction and use of other alternative means. With the ban on the use of plastic bags due to factors such as environmental degradation, there is bound to be a decrease in demand too. However, such places also seek for alternative means such as the cloth bag, paper bag and leather bags.
However, in such regions with imposed ban on plastic bags, there is an opportunity to invest in the paper bags. Manufacturers will also have to introduce the paper bag making machinery. There is an ongoing and growing global trend in the paper bag making machines. The argument here is that it is a rather eco-friendly option as they are biodegradable and recyclable too.
Bag Making Machine: Market Segmentation
Here, we have decided to segment the flat bag making machine market by product type, by capacity and by application. With regards to the product type, the bag making machine market can be categorized into semi-automated machines and the automated machines. With regards to the capacity, bag making machine global market can be grouped into number of bags per hours. Now, with regards to application type, the bag making machine global market can be categorized into plastic bag, leather bag and paper bag.