Something You Should Know About Fully Automatic Bottom Seal Soft Machine
Views: 278 Author: Site Editor Publish Time: 2019-09-26 Origin: Site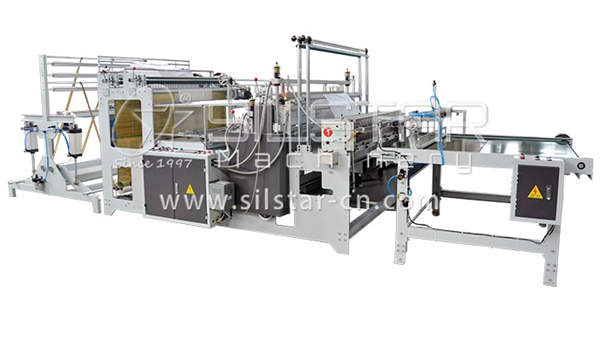 With time, diverse things and technological items are playing their part in global warming. One of these things is the plastic bag. Different countries have confirmed that plastic bags are nothing but waste materials. People should start using paper bags instead of plastic ones. The paper bags are more functional, reusable, have good holding ability, and eco-friendly. These bags contain 50 percent of the recycled material. For that reason, there are a few companies in the world that are working for the betterment of mother earth. These companies are making different paper bag making machines like Automatic Bottom Seal Soft Machine. With the growing demand of paper bags, the demand of this machine is also growing in the market.
If you are going to start your bag making company, then you have to pick this machine. Still, you need to consider a couple of points before purchasing it.
This Automatic Bottom Seal Soft Machine contains high-tech devices and has sharp blades that can cut down the paper in diverse shapes. With the help of this machine, it is easy to create bags of diverse sizes, shades, and styles. Because of the latest technological innovation, this equipment can easily produce a big amount of bags of identical measurements and style within half an hour. It does not only save time but manpower as well. It is simple to operate this machine. You have to adjust the paper roll into this machine. After that, you need to adjust the settings of the machine according to your requirements like the size and style of the bags. When the adjustments are made, the machine will start working automatically.
When it comes to choose this machine, then you need to focus on the technical parameters. These parameters include the total power, overall size, noise, weaving folding width, model number, main motor, and so forth. You need to know either it has the ability to meet your needs or not. It is accessible in diverse range. Thus, you have to check the machine properly.
Before buying, there are a few questions you need to ask like how many bags can this machine make in half an hour? How much power does it need? This equipment is fully automatic, so it cuts down the cost of labors which is great for both small and big companies. It has brought a revolutionary change in the bag making industry due to which its demand will keep on going up.
Final Words
All the bag making companies who want to produce diverse types of bags each day can make the most of Automatic Bottom Seal Soft machine. It has a sealing for both sides of the bags. Due to this reason, it makes the bag solid and durable. However, the companies can ask for a machine that can do single-sealing of the bag.
Moreover, the machine contains auto conveyor table that carries the finished bags in the best way. This conveyor table ensures fast and accurate production of the bags. Thus, this machine is ideal for all bag making companies.