Silstar Machinery Helps Indian Customers in Problem Solving
Views: 401 Author: Site Editor Publish Time: 2019-12-06 Origin: Site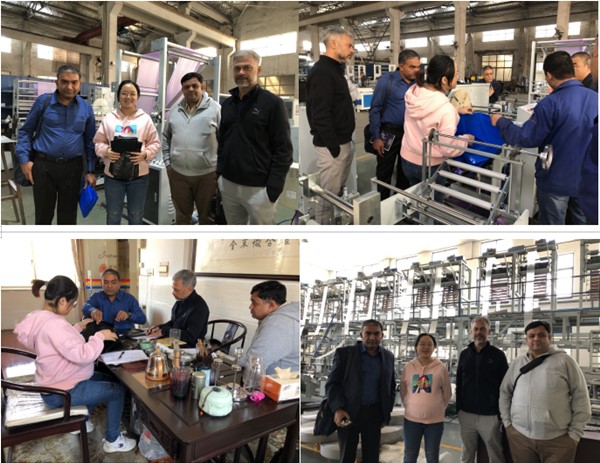 The acquaintance with Indian guests was at China Rubber & Plastics Exhibition in 2019. After half a year of follow-up negotiations, we learned that the new factory building will be completed by the end of this year. Our salesman Linda invited our customers to visit our factory and know more about our plastic bag making machine. Then, our customers decided to come to our company to inspect and buy new equipment.
Because we have been in communication before, knowing that customers need to buy a double C-fold bag making machine and a mega with core on roll bag making machine, they have not found a suitable manufacturer who can make these two machines. This time, our technicians explained the bag to the customer, explained the principle of the bag making process and the matters needing attention in the process and won the customer's approval. We are very professional and experienced. After visiting our local customer factory, I our customers decided to place two machines on the spot immediately!

For more details on the double C-fold bag making machine and the large size core on roll bag making machine (especially the thick film winding problem), please contact us!
SILSTAR MACHINERY focused on the manufacturing of plastic film blowing equipment, plastic bag making equipment with the material of HDPE, LDPE, who is devoted to providing solutions during the plastic bag production for customers. SILSTAR MACHINERY, you deserve to trust!