High Speed Bottom Sealing Bag Making Machine
Views: 326 Author: Site Editor Publish Time: 2019-10-21 Origin: Site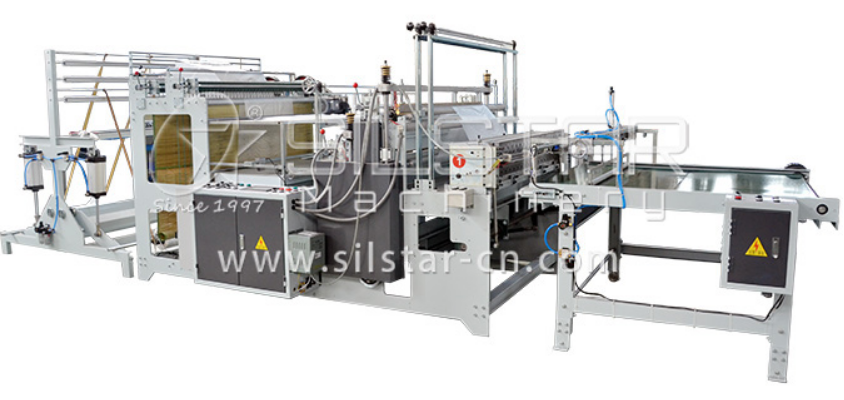 The plastic industry has grown drastically over the last few years, and its implication can be seen in daily life where every individual comes in contact with a plastic bag at least once in their everyday life. This is the reason manufacturers have continuously been working on competing with each other and building the best possible machine with the highest output of plastic bags per minute.
Most of the companies have been opting to acquire bottom sealing bags making the machine as these machines are capable of making bottom sealed trash bags and also the conventional plastic bags that are found in supermarkets. There are around 49 different high-speed bottom sealing bag making machine, but we will only concentrate on the general differences between these machines. Larger companies tend to opt for the heavy-duty thick bag making machine as they have an average output of 280 bags per minute. These machines can also be programmed to make bags ranging from the width of 500mm to a maximum of 900mm. These machines are preprogrammed such that they only require around 2 hours to be installed and for the production to start, so there are barely any delays in acquiring new machines. On average, a single machine has a lifetime of around 15 years, which can also be increased with constant maintenance of the equipment. The bags produced by the machine provided by SilStar have an average pass rate of 99.9%, which significantly reduces the wastage. If a company is more inclined towards the production of a t-shirt bag, then for that purpose Heat Seal Heat Cut T-Shirt Shopping bag machine is used. These machines have an output range from 240 to 360 bags per minute, and the average bag pass rate stands at 99.5%.

For further information, the sales representative of these companies can be contacted as they would be better equipped to get into the details of the machine. The choice of machine is primarily based on the client as each business model has a separate machine.