Bag Making Machine Process and Bag Making Technology
Views: 331 Author: Site Editor Publish Time: 2019-08-06 Origin: Site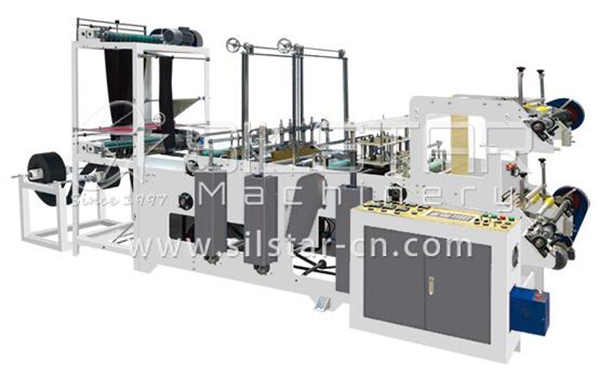 Plastic bags have become an important and essential requirement of our daily lives, and if they are made by correct and unharmful material, they can be very useful. A Chinese company called SILSTAR Machinery is a popular bag making machine manufacturer,it was founded in 1997.
The company has many different types of bag making machines, including garbage bags, plastic rolls, and seal bags, etc. Due to the design of the garbage manufacturing machine, the machine-made garbage bags are biodegradable, so there is no air pollution. You'll also have an option of using the paper labelling machine which is provided as a part of this machinery.
The machine can produce 200-500 pieces per minute and it takes only a few hours to install the machine. If you are running an industry, you won't have to worry about changing machines fenquently because it has a lifeline of 15 years. There are also three models of this machine, each producing different types of garbage bags.
Garbage bags produced by this machine can be easily used in every family. The bag making technique behind the machine is very simple. The machine has a perforating knife and a heat sealing knife. Both tools are designed together to avoid stretching problems with sealed joints. The combined function of the two knives also increases the production speed. The machine has two sets of servo motors and rollers and four sets of EPC. All of these components help the machine work efficiently, and also allow the machine to continue to produce 130-meter garbage bags at high speed in one minute.
The different types of bag making machines produced by the company are designed to produce side sealing bags. This machine produces a wide variety of bags that are very important in our daily lives. The products produced by this machine are self-adhesive bags, courier bags and bread bags. The materials used to produce these different bags are PP and PE type plastics.
The machine can produce 50 to 120 pieces in one minute. It should be noted that the operation of the side seal pouch is different from the operation of the bottom seal pouch. This style change makes it possible to make patch pockets and drawstring bags. Side seal bags are widely used in the food industry for food preservation and packaging. Further; these side-sealing bags are also used in the apparel packaging industry (mainly for clothing to malls, corporate stores and stores) and the express delivery industry.
The machine uses different materials to achieve different functions. Servo motors are used for feeding films and conveyor belts for transporting bags.