Bag Making Machine Equipment Composition and Operating Procedures
Views: 260 Author: Site Editor Publish Time: 2019-06-21 Origin: Site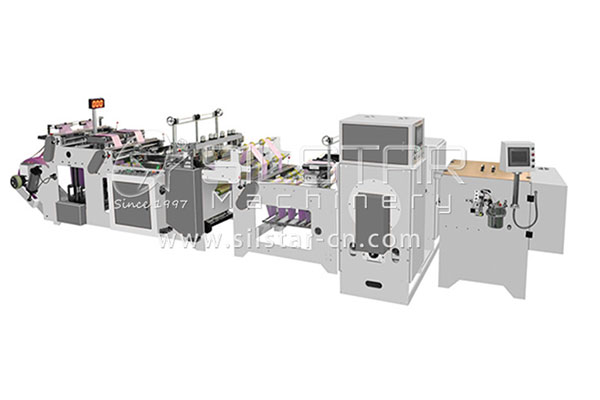 At present, the bag making businesses around the world are facing volatile changes. The competition is rising day by day. The providers, manufacturers, and builders are getting affected by the rising customer demands, new technological innovations, protection needs, industry consolidation, and the demand for low consumer rates.
The bag manufacturers should reap the efficiency from every level of their manufacturing method. All at once, they need to make certain the bags created should meet the demands and needs of the customers.
Everybody knows that bags are available in diverse materials, forms, dimensions, and designs. These specifications are entirely based on the item which is going to be wrapped up in these bags. The items are usually in solid form, yet some companies use bags for their liquid items. The bags are mostly used in the Pharmaceutical, Beverage, Food, and Consumer Product industries.
The Bag making machine produces thousands of bags in just one day. These bags can be used for several types of items and products. At present, the bag manufacturers are making use of automatic Bag making machine. This excellent machine incorporates the latest technological due to which it works competently. It needs operator intervention to refill the raw material and eliminate the finished items. The bag making has specific operating procedures. At the moment, we are going to explain to them as follows.
Feeding Operating Procedure
There is a section of feeding present inbag making machine. In this section, the rod-fed bendable bundling film is positioned on the feeder roll. These rollers help move the film through the equipment to complete the important functions. Feeding operation is an intermittent operation. The dancer arrangements are utilized in this machine to maintain continuous pressure on the web film. The dancers and feeders are important for maintaining the tension in the feed.
Sealing Operating Procedure
At the time when feeding stops, then the machine starts sealing and cutting immediately. In the section of sealing, the sealing temperature measured components are brought into contact with the film for a particular time to properly seal up the material. The time and temperature of sealing are contingent upon the material type. Both of these things should be maintained constantly for diverse machine speeds. The sealing component configuration and the format of the machine are contingent upon the sealing stated by the design of the bag. In many formats of the machine, the sealing is finished by cutting and trimming. Both these operations are carried out right after the feeding ends. It is not possible to carry out these operations during feeding.
Cutting And Stacking Operating Procedure
The cutting and stacking operating procedures are carried out after sealing. However, these procedures are identical to sealing. They would evaluate the perfect format of the machine. By these basic functions, additional operating procedures are required as well. They include punch, zipper, spout, tamper proof seal, and handle punch. There are diverse accessories added into the bag making machine that is used to carry out extra operations.